Imagine, in 1 hour, being 6 inches slimmer. With Inch Loss Slimming Body Wraps, it can become a reality. If you are carrying a little extra weight, your clothes just don't fit as well as they used to or you feel bloated the Inchloss Slimming Body Wraps can help; perfect for before summer, weddings or trying to do the zip up on that little black dress.
Inch Loss Slimming Body Wraps use a technique that dates back to the Pharaohs with a unique Slimming Solution that took millions of years to create. With Inch Loss, you will get just that, Inches Lost, with some added benefits including complete relaxation, skin tightening and detoxification.
Inchloss Body Slimming Body Wrap Prices
| | |
| --- | --- |
| Full Body Inchloss Slimming Wrap | $190.00 |
| Half Body Inchloss Slimming Wrap | $160.00 |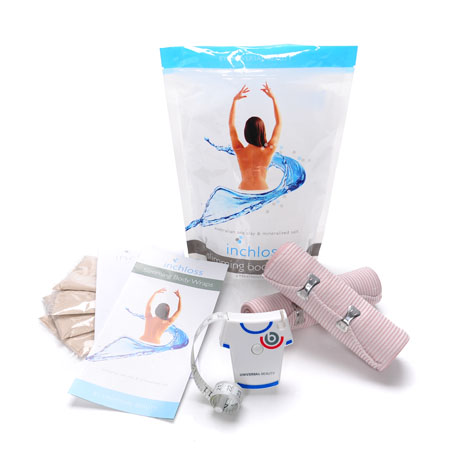 What Is The Inchloss Slimming Solution?
For years, Universal ContourWrap were searching for the ultimate clay that could be combined with other essential minerals to create a Slimming Solution that really provided results. They turned to the sea for the answer considering this is where all life started. They soon realised that they should be looking for sea clay deposits that were laid down millions of years ago. By chance, they came across a unique deposit more than 600m above sea level in the highly fertile plains of Australia's Darling Downs. This sea clay dates back millions of years, and when combined with highly mineralised salts, they have been able to produce a Slimming Solution that gives great results.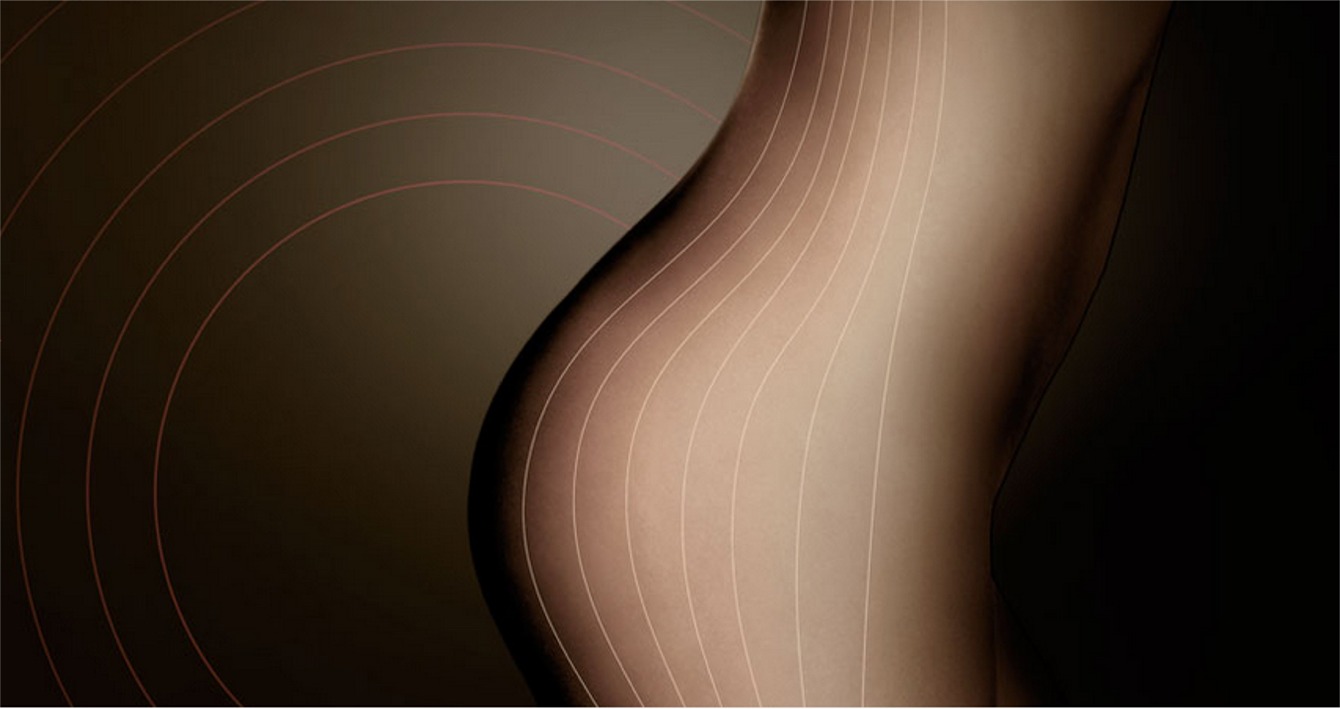 How Do I Have An Inchloss Slimming Wrap?
Having an Inch Loss Slimming Body Wrap is a great experience that leaves you relaxed, refreshed and with great results. The simple 4 step process commences by first measuring pre-determined measurements so that we can compare results at the end of the treatment. We then apply the Inch Loss Slimming Solution and Slimming Wraps to the entire body. After 1 hour, we remove the Slimming Wraps and re-measure. This is the exciting part where we compare your results with the measurements we took at the beginning and where you get to see the actual inches lost.
Frequently Asked Questions
HOW MANY TREATMENTS DO I NEED?
Just one! Whilst we recommend a course of 3 to 5treatments, 7 to 10 days apart for maximum results, our inch loss guarantee is valid for your first treatment.
WILL THE INCHES JUST GO BACK ON AFTER 30 DAYS?
No, providing you follow our after wrap instructions and do not put on extra weight. Some clients use Universal Contour Wrap to help kick-start their slimming plan and with the immediate boost of inch loss, they go on to lose much more through leading a more healthy lifestyle.
HOW DOES THE TREATMENT FEEL?
It is a relaxing treatment over 2 hours where you can switch off and doze away. The wrap gives best results if you leave it on over 24 hours and only shower with tepid water for 3-4 days after your treatments as the sea minerals continue to detoxify your system. The sea clay will turn into a grey powder which we lightly brush off your skin. This may leave you feeling a little itchy; this is the results of the wrap continuing to work.
AM I JUST LOSING WATER WEIGHT?
This is not a water loss treatment; it is an inch loss detoxification process which leaves your body tighter and more toned. In fact, we recommend you drink water regularly after your treatment to enhance detoxification, flushing the toxins from your body.
CAN I HAVE THE TREATMENT IF I'M PREGNANT?
No. You should also leave it 6 weeks post birth before you have a treatment, or 12 weeks if you have had a C-section.
DOES THE TREATMENT OFFER OTHER BENEFITS?
Yes absolutely, here are just some of the other benefits:
*  Toning and Firming – Inchloss Slimming Body Wraps revitalise the body's elastin and compact areas where fat is stored, literally sculpting your body into the shape you deserve.
*  Exfoliating and Cleansing – During the treatment your entire body is wrapped in the warm clay and bandages, meaning every inch of your skin is cleansed and nourished so you look and feel fabulous after leaving the salon.
*  Skin Tightening – Inchloss Body Slimming Wraps are an effective way of reducing loose skin after pregnancy or weight changes caused by dieting or cosmetic surgery such as liposuction.
ON THE DAY OF YOUR APPOINTMENT
*  Please arrive 15 minutes early
*  Wear loose, casual clothing
*  Drink plenty of water the night before
*  Try not to drink caffeine the morning of your appointment
*  Please allow a minimum of 2 hours for your appointment as the process cannot be rushed