Get an incredible golden tan, every time with Vani-T spray tan. The bronzer gives you instant colour whilst your tan darkens over the next 2-12 hours. With violet and green bases available, we have a tan to suit every skin tone.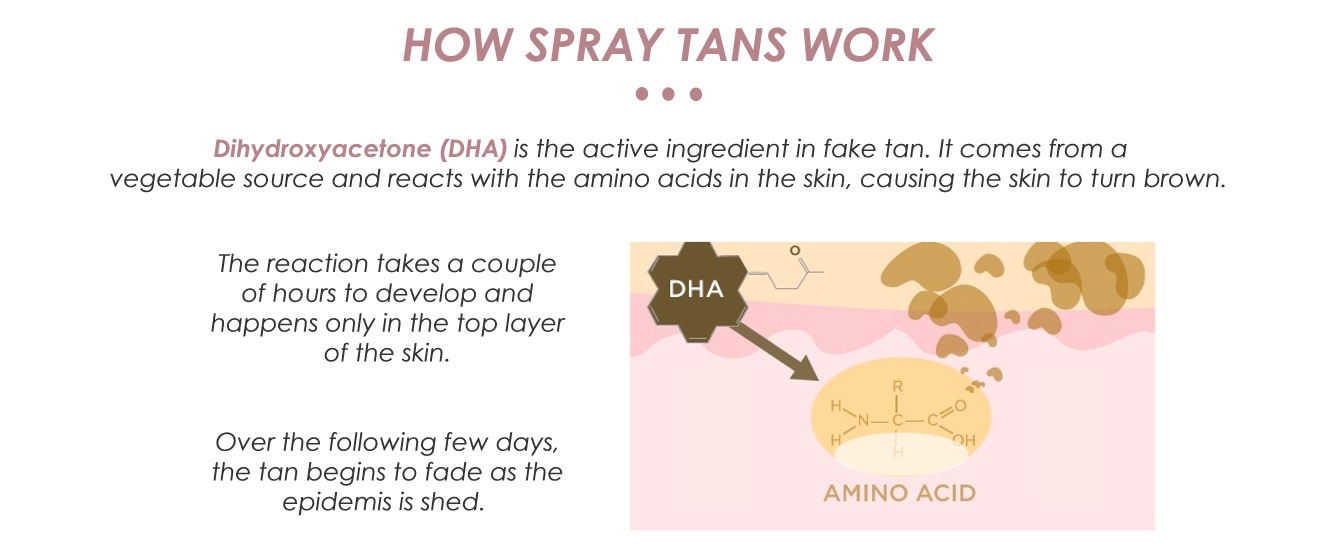 By following these tips, your UV free tan may last 6 to 10 days with just one application.
BEFORE THE APPLICATION
*  Exfoliate your whole body (especially feet, elbows and dry areas) the day before.
*  Before you tan, DO NOT apply moisturiser, deodorant, perfume or makeup.
*  If possible, wear nail polish on your toes and fingers – Clear is OK
WHAT TO BRING WITH YOU
*  Remove all jewellery until after your 1st shower. Therefore it is best to leave all jewellery at home.
*  Wear loose, dark clothing.
*  It is best not to wear a bra after the tan as tight clothes can rub on areas, leaving the tan patchy.
*  Wear thongs or loose sandals as tight shoes and socks can also leave their mark.
HOW TO PRESERVE YOUR GREAT TAN
*  Do not shower or exercise for 8 hours.
*  Avoid getting caught in the rain.
*  Do not apply perfume, moisturiser or deodorant for 8 hours.
*  But after 8 hours and your initial shower use PLENTY of moisturiser morning and night.
*  When you shower – Avoid soap and use soap free moisturising washes.
*  Ensure that you pat yourself dry; do not rub.
*  Avoid prolonged swimming and bathing.
*  Use sunscreen when out in the sun as Fake Tan has NO SPF.