Enhance your natural beauty with long lasting results. Cosmetic Make-Up, also known as Cosmetic Tattooing or Micro-Pigmentation, is the process where pigments are skilfully blended and implanted into the dermal layer of your skin. The procedure involves the use of a hand held device that penetrates your skin with a very fine needle, effectively embedding the pigment into the desired location. Imagine the luxury of always having perfect brows, eyes and lips. We specialise in eyebrow feathering by FeatherTouch 3D Brow Embroidery which gives the illusion of natural hair strokes to naturally enhance the barest of brows.
With over eight years experience, Rebecca specialises in achieving natural results and is well known for creating beautiful brows. She will guide you on which eyebrow shape is suitable for you, according to your face shape and custom design a set of brows to lift and sculpt using the latest cosmetic eyebrow tattoo techniques, shaping your eyebrows perfectly, showing you every step of the way and ensuring you love the result. Her qualifications and certificates include:
Design & Perform Cosmetic Tattooing/Micropigmentation Procedure
Designer Eyeliner & Camouflage Techniques
Advanced Techniques in Full Lip & Brow Design
Colour Correction & Advanced Techniques
Feather Touch Eyebrow Design
Cosmetic Make-Up means you can sleep, swim, perspire and wake-up with make-up. You can choose from 'Soft and Subtle' to 'Bold and Dramatic', from a palette rich in colours to suit any complexion. The Practitioner will initially design your new look before commencing to ensure you are completely happy with your new style. Cosmetic Tattoo can last up to two years or more for brows and up to 8 years for lips and eyeliner, giving you freedom from a vast array of make-up tools, saving time and money. This is a reality for many and can be yours as well.
| | |
| --- | --- |
| Feather Touch Eyebrows | $550.00 |
| Powder Finish Ombre Eyebrows | $660.00 |
| | |
| --- | --- |
| Eyeliner - Bottom | $350.00 |
| Eyeliner - Top | $550.00 |
| | |
| --- | --- |
| Lip Contour | $500.00 |
| Lip Tint | $650.00 |
| | |
| --- | --- |
| Perfection Visits | From $300.00 |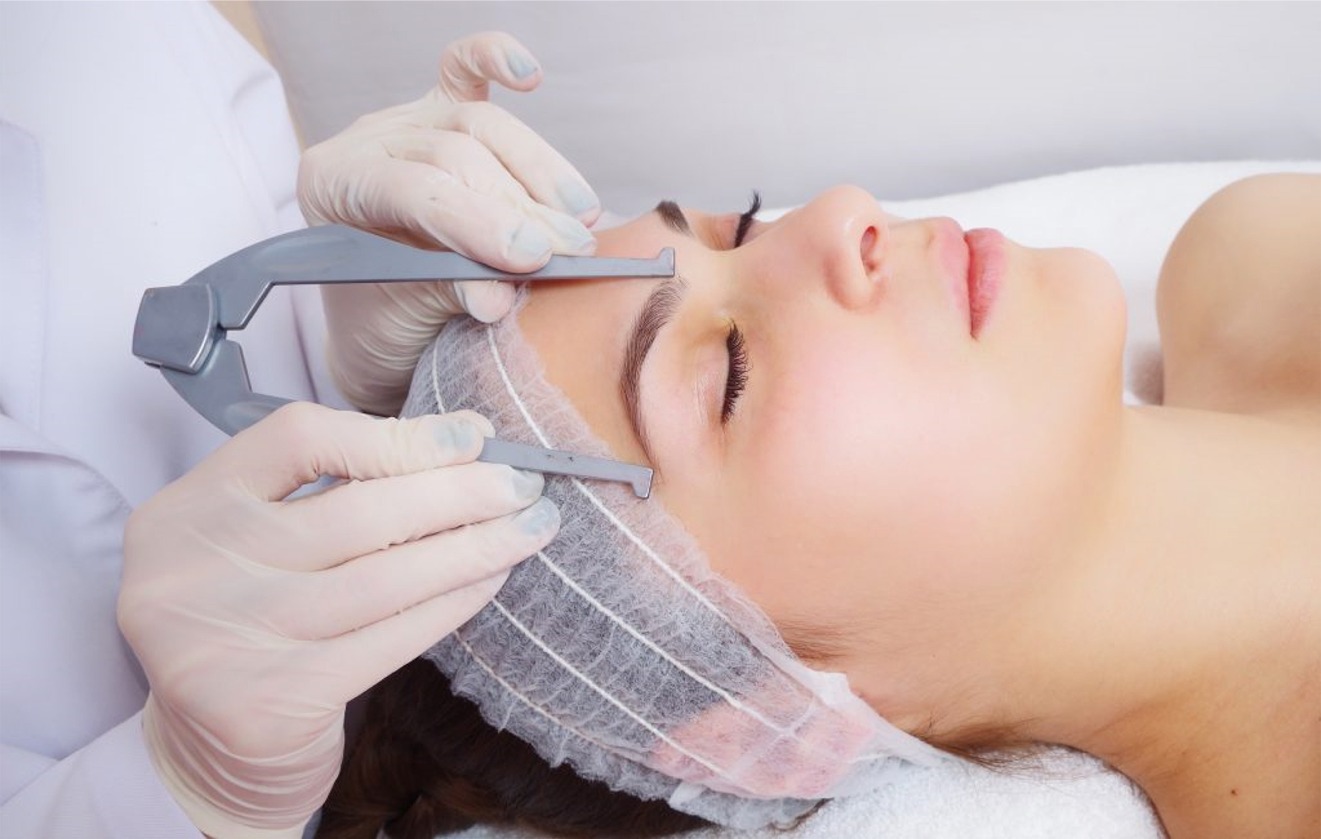 Possible Cosmetic Make-Up Applications
EYEBROW FEATHERING
Colour is implanted in your desired shape, framing your eyes with a beautiful defined brow. Colour can be implanted in a powder finish look or hairlike strokes for a softer result. We specialise in FeatherTouch 3D Brow Embroidery which gives the illusion of natural hair strokes to naturally enhance the barest of brows. Read more about cosmetic eyebrow tattoo.
TOP & BOTTOM EYELINER
Can be fine or thick, tapered or dotted between the lashes, giving the eyes beautiful definition, making eyelashes look thicker.
LIP LINER
Ideal for ladies who have no definite lip shape, pale lips, sun damaged lips, uneven lips or even lips that have lost their shape as a result of cold sores or an injury. Colour is implanted in a fine line on the outer edge of the lips, giving a defined shape to your mouth.
LIP TINTING
Lip tinting is enhancing your lips with a soft and subtle colour, giving the appearance of bigger, sensuous lips. Your lips are left tinted with an overall colour; no need to worry about applying lipstick or it wearing off.
FULL LIPS
Ideal for people who have very pale, uneven lip colour. A very light or dark lip outline is created and then a colour is implanted all over the lips. Your lips are left tinted with an overall colour, giving the appearance of well defined lipstick.
BEAUTY SPOT
Enhance a freckle or create a beauty spot. Make it a feature – very sexy and looks natural.
FEATHER TOUCH EYEBROWS
– IMMEDIATELY AFTER –

Frequently Asked Questions
HOW IS COSMETIC TATTOO PERFORMED?
Only sterile and disposable needles and colours are used. The needle is dipped into the colour and only the tip of the needle is inserted quite shallow into the skin.
HOW LONG DOES IT TAKE?
Treatments are complete in one treatment (except for camouflage and medical tattooing which require multiple treatments) but we do require you to re-visit in four to six weeks for a final perfection visit where adjustments can be made, if necessary.
IS IT LIKE A TATTOO?
Yes, it is basically the same procedure, except during the cosmetic make-up treatments the needle is not inserted as deeply into the skin and the pigments fade with time.
WHAT DOES IT LOOK LIKE ON THE SKIN?
It looks as if you have applied a make-up pencil, but the colour immediately after the treatment will be stronger and darker than your desired colour. You will lose approximately 20-40 percent of colour intensity during the healing process, depending on the colour used and skin type.
HOW LONG DOES IT LAST?
The pigment can last anywhere from 12 months – 3 years, depending on different skin types, however darker pigments such as black can last up to 10 years (used in eyeliner treatments).
DOES THE TREATMENT HURT?
Colour implantation is not completely painless, however all treatments use a local anaesthetic cream to minimise discomfort. The minutes of discomfort are well worth the long lasting results.
WHO CAN BENEFIT FROM COSMETIC MAKE-UP?
Both men and women can benefit from this exciting procedure. Older people with poor eye sight and unsteady hands, handicapped people, vision or motor impaired persons, including those with arthritis, Parkinson's Disease, Multiple Sclerosis and stroke sufferers, alopecia sufferers, those with allergies, people who have scarring or have had reconstructive surgery or anyone who travels, swims, plays sport or just everyday busy people who want to look their best for any occasion.