In 1875, Dr Charles E Michel discovered Electrolysis whilst removing an ingrown eyelash from a discomforted patient. His continued research into the safe use of electrical current for permanent hair removal helped Electrolysis to become the only truly medically approved and accepted permanent procedure it is today. 'Hirsutism' is the medical term for 'excessive growth of hair' and is a very frustrating problem, which can be alleviated by permanent hair removal using electrolysis.
The hair follicle is a tube like depression of the skin that contains each hair. The Dermal Papilla is actually a part of the follicle and controls the growth and development of the hair. Tweezing or waxing will remove the hair shaft but the dermal papilla still remains. Electrolysis hair removal is the process of removing hair permanently by means of electricity. The term 'Electrolysis' has become synonymous with both the multiple needle galvanic method and the more modern single needle short-wave method. A fine probe follows the hair shaft to the dermal papilla; at the same time a special type of electrical current destroys the papilla. The loosened hair shaft is then removed.
Regrowth hair is thinner and becomes more fragile with each treatment. This is the optimum time for re-treatment otherwise the hair will rebuild to original strength negating the original application. In some cases, two or more treatments to each follicle may be necessary to achieve permanency. Once the dermal papilla has been completely eliminated, further hair growth from the follicle is not possible.
| | |
| --- | --- |
| 10 mins or less | $45.00 |
| 15 mins | $60.00 |
| 20 mins | $70.00 |
| 30 mins | $85.00 |
| 40 mins | $105.00 |
| 50 mins | $125.00 |
| 60 mins | $145.00 |
We specialise in blend method electrolysis. For your safety, we only use sterile, disposable needles. Treatment prices includes both pre and post treatment procedures.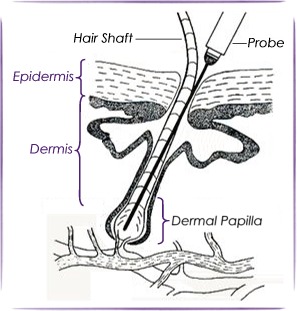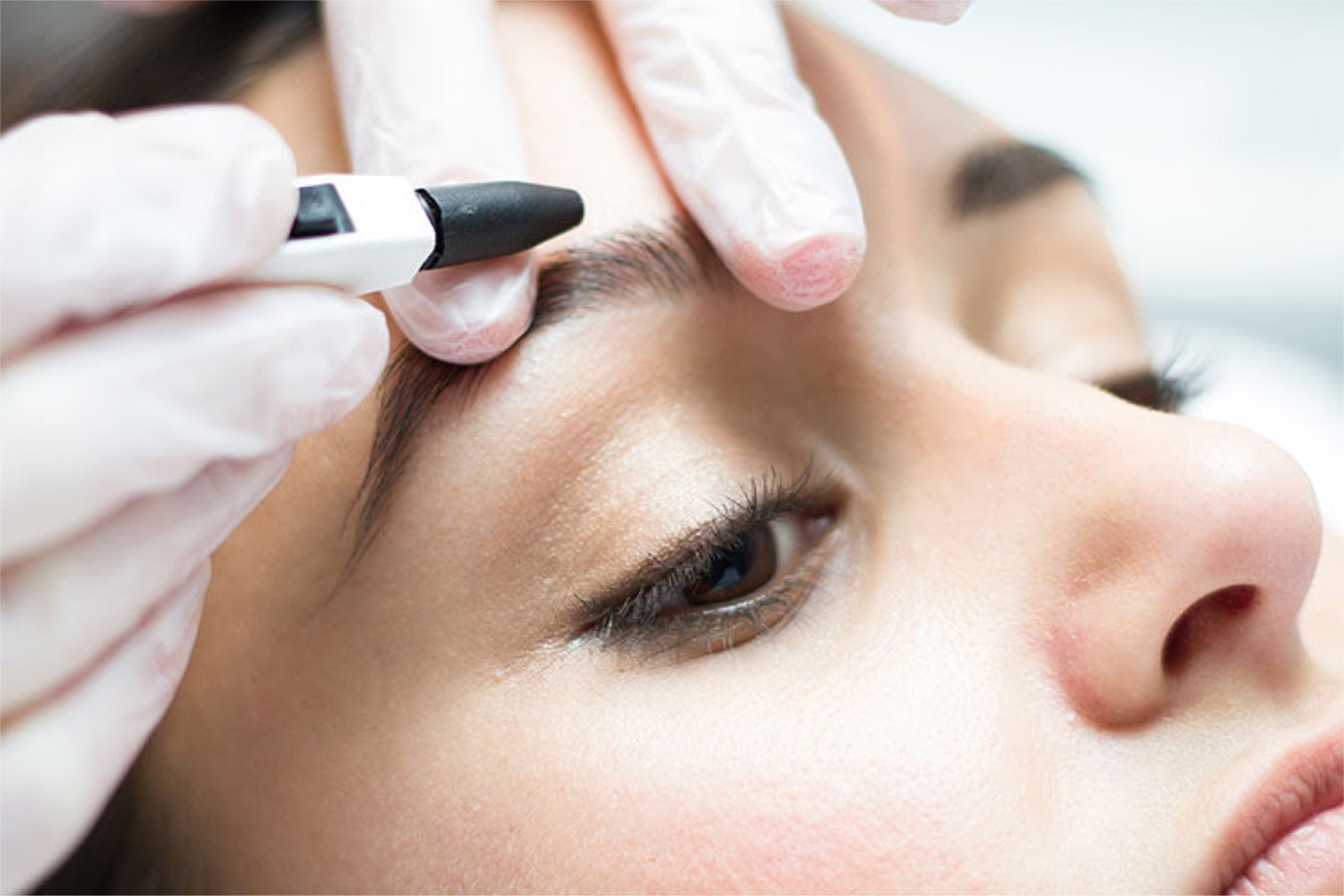 Frequently Asked Questions
CAN ELECTROLYSIS DAMAGE THE SKIN?
Skin will not be damaged in the hands of an experienced, qualified professional. The texture of the skin will be finer and velvety when the pores are no longer held open by the blunt end of the hair.
IS ELECTROLYSIS PAINFUL?
It is normal to feel a slight heat or tingling sensation. Some parts of the body are more sensitive than others but adjustments can be made by the Electrologist to provide a comfortable treatment. Numbing cream may be applied 15mins prior to your treatment, available complimentary in clinic.
WHAT AREAS SHOULD NOT HAVE HAIR REMOVED?
In some cases, a physician's approval may be needed to remove hair in moles or birthmarks.
WHAT AREAS CAN BE TREATED?
Most areas, however we recommend that large areas be treated by Laser/IPL. Visit our clinic for treatments of IPL and Laser.
IS ELECTROLYSIS DANGEROUS IN ANY WAY?
The amount of electrical current used is infinitesimally small and poses no hazard. Electrolysis is mechanically safe and scientifically controlled at every stage of its application.
HOW MANY TREATMENTS WILL I NEED?
It is difficult to be specific as to the number of treatments required, as we all have hair growth that is unique to us. Contributing factors are type and extent of hair growth, hormonal balance, skin type and frequency of treatments.
DOES TREATMENT FREQUENCY HAVE A BEARING ON SUCCESS?
It is important to participate in a planned program of electrolysis. This is the optimum time for treatment otherwise the hair will rebuild back to its original strength negating the effectiveness of the original treatment.
IS WORK NOTICEABLE WHILST BEING DONE?
Immediately following a treatment there is normally a slight redness and swelling. This will only last a short time.
IS THE COST PROHIBITIVE?
The overall benefits received from permanency out-weigh the cost. Regained self-assurance and individual confidence along with other psychological benefits can mean a new life free of unwanted hair, which, in the end will save time, money and embarrassment.