Eyebrows are undoubtedly one of the most prominent features of your face which can have a dramatic effect on your overall aesthetics and appearance. The tone, symmetry and shape of your eyebrows are paramount in defining your eyes and framing your face. Due to thinning, uneven hair growth, irregular shaping and the like, many people are not completely satisfied with their eyebrows. Thankfully, there are great options available which can make your eyebrows appear thicker, fuller and in perfect shape. Currently, the most popular and effective choice is semi permanent cosmetic eyebrow tattoo, otherwise known as dermapigmentation and eyebrow feathering.
Semi Permanent Eyebrow Make-up / Cosmetic Eyebrow Tattoo / Eyebrow Feathering
Semi permanent eyebrow tattooing can not only save you time and money, but can also provide you with youthful, even and beautiful arches that will stay with you for years to come. You can have the brows you've always wanted, with a soft, natural look, as fine strokes are embedded into your skin for a hair-like finish so natural it's hard to tell what is hair and what is tattoo. Smudge proof and water proof, imagine the luxury of being able to sleep, swim and perspire without the worry of looking bare.
With over eight years experience, Rebecca specialises in achieving natural results and is well known for creating beautiful brows. She will guide you on which eyebrow shape is suitable for you, according to your face shape and custom design a set of brows to lift and sculpt using the latest cosmetic eyebrow tattoo techniques, shaping your eyebrows perfectly, showing you every step of the way and ensuring you love the result. Her qualifications and certificates include:
Design & Perform Cosmetic Tattooing/Micropigmentation Procedure
Designer Eyeliner & Camouflage Techniques
Advanced Techniques in Full Lip & Brow Design
Colour Correction & Advanced Techniques
Feather Touch Eyebrow Design
Permanent Eyebrows Make-Up / Cosmetic Eyebrow Tattoo Prices
| | |
| --- | --- |
| Feather Touch Eyebrows | $550.00 |
| Powder Finish Ombre Brows | $660.00 |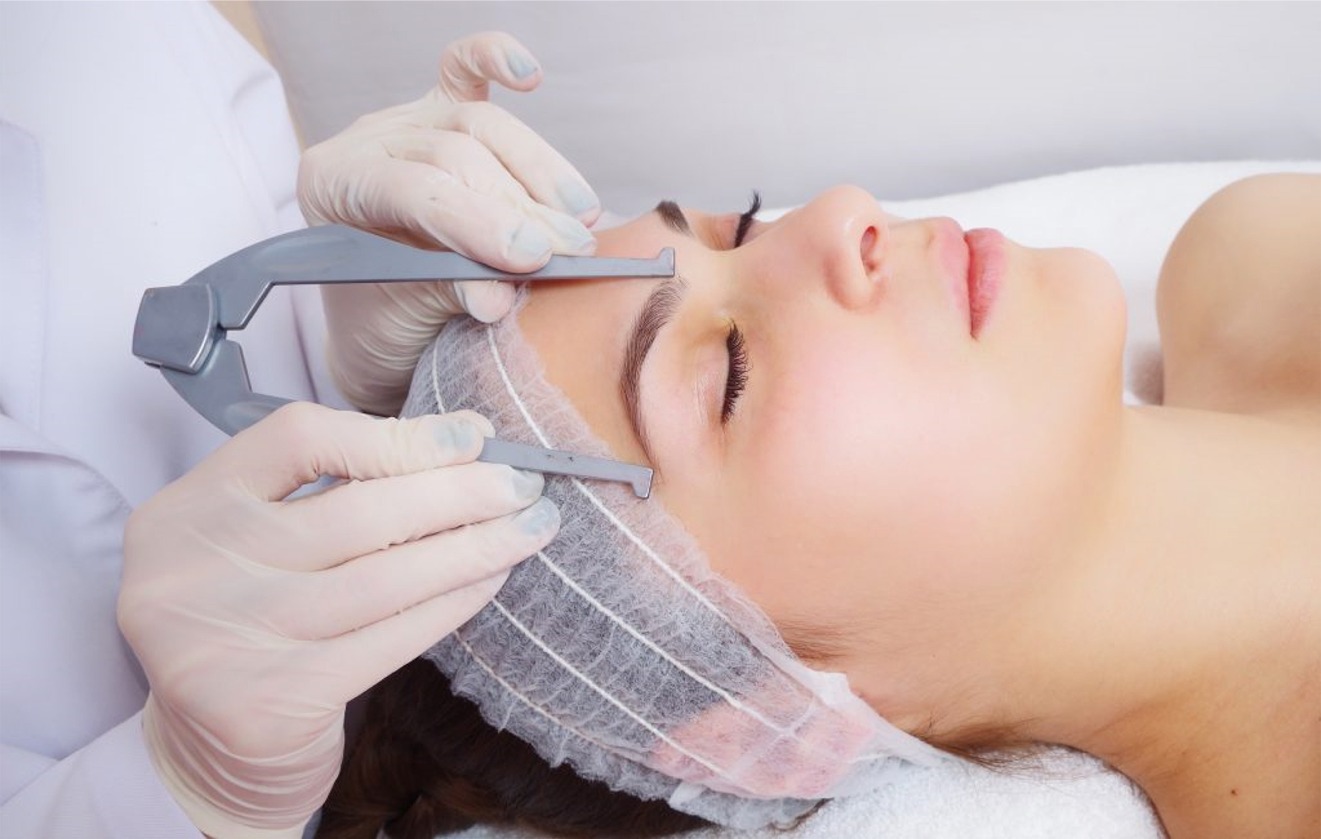 About Cosmetic Eyebrow Tattoos
HOW WE WORK
First, we take a before shot (so you remember your old brows and have time to say farewell) Then we numb the area for your comfort (and can continue to numb you throughout the procedure to ensure you are comfortable) as we discuss and select the appropriate brow colour to suit your look.  We then analyse the shape of your face, eye and bone structure and take a series of measurements to show you how your brows will look once completed. After we complete the tattoo we take your after shot and can show you a side by side of your new brows as we discuss maintenance and aftercare.
Our eyebrow tattooing method creates beautiful, all-natural looking cosmetic eyebrow tattoos:
FEATHER STOKE COSMETIC EYEBROW TATTOO
This is one of the more recent techniques introduced to give your brows a natural look by mimicking real hair. In this technique, hair-like strokes are carefully embedded onto your skin creating a beautiful feathered 3D effect. This is normally preferred by those who prefer a natural, fluffy, 'I can't believe that's a tattoo' look and can last up to 18 months.
POWDER FILLED COSMETIC EYEBROW TATTOO
This is one of the ideal procedures when it comes to those who already have a fairly large amount of hair in their brows. It mimics a more defined powder shadow effect resulting in more of a make-up powder result (hence the name). This is normally preferred by those who like well defined or darker brows and can last up to 3 years depending on colour selection.
POWDER FEATHER OMBRE' COSMETIC EYEBROW TATTOO
For getting the best of both worlds, this tattoo technique is the one. It gives your brows a natural, ombre, on-trend look that graduates from feather stroke into power brows. This is normally preferred by those who want a more defined tail end and can last between 18 months to 2 years.
NOT SURE WHICH YOU WANT? THAT'S OK!
WE WILL GUIDE YOU THROUGH EVERY STEP OF THE PROCEDURE AND RECOMMEND WHAT WOULD BEST SUIT YOU.
FEATHER TOUCH EYEBROWS
– IMMEDIATELY AFTER –

Frequently Asked Questions
HOW IS COSMETIC EYEBROW TATTOO PERFORMED?
Only sterile and disposable needles and colours are used. The needle is dipped into the colour and only the tip of the needle is inserted quite shallow into the skin.
HOW LONG DOES IT TAKE?
Treatments are complete in one treatment (except for camouflage and medical tattooing which require multiple treatments) but we do require you to re-visit in four to six weeks for a final perfection visit where adjustments can be made, if necessary.
IS IT LIKE A TATTOO?
Yes, it is basically the same procedure, except during the cosmetic make-up treatments the needle is not inserted as deeply into the skin and the pigments fade with time.
WHAT DOES IT LOOK LIKE ON THE SKIN?
Feather Stroke looks like your hairs have magically multiplied, Powder Filled looks more like a make-up pencil, but the colour immediately after the treatment will be stronger and darker than your desired colour. You will lose approximately 20-40 percent of colour intensity during the healing process, depending on the colour used and your skin type.
HOW LONG DOES IT LAST?
The pigment can last anywhere from 12 months – 3 years, depending on different skin types, however darker pigments such as black can last up to 10 years (used in eyeliner treatments).
DOES THE TREATMENT HURT?
Colour implantation is not completely painless, however all treatments use a local anaesthetic cream to minimise discomfort. The minutes of discomfort are well worth the long lasting results.
WHO CAN BENEFIT FROM COSMETIC MAKE-UP?
Both men and women can benefit from this exciting procedure. Older people with poor eye sight and unsteady hands, handicapped people, vision or motor impaired persons, including those with arthritis, Parkinson's Disease, Multiple Sclerosis and stroke sufferers, alopecia sufferers, those with allergies, people who have scarring or have had reconstructive surgery or anyone who travels, swims, plays sport or just everyday busy people who want to look their best for any occasion.