Life on earth is said to originate from organic matter and evolved in response to light and the environment. Not only plants but human tissue can absorb light and emit light, which can stimulate or modify metabolic processes.
Low Level Laser Therapy (LLLT), also known as Low Intensity Laser Therapy (LILT), Acupressure Laser and Cold Beam Laser, utilises this natural phenomenon by delivering multiple bio-frequencies of light to varying tissue depths throughout the skin. There, it is converted by our cells into vital cellular energy (ATP), which is necessary for the regeneration, repair and recovery of the human body. All this is done without producing thermal effects (heat) or discomfort.
Bio-energy constantly flows throughout our cells and body to maintain biological balance, however, ageing, illness, injury or surgery can interfere with the flow of vital energy. Low Level Laser Therapy assists in restoring and maintaining the body's bio-energetic balance. This means we can treat and assist in a variety of ailments and concerns from skin and scars to pain and rehabilitation.
Low Level Laser Therapy Prices
| | |
| --- | --- |
| 10 mins | $55.00 |
| 20 mins | $85.00 |
| 30 mins | $115.00 |
| 40 mins | $145.00 |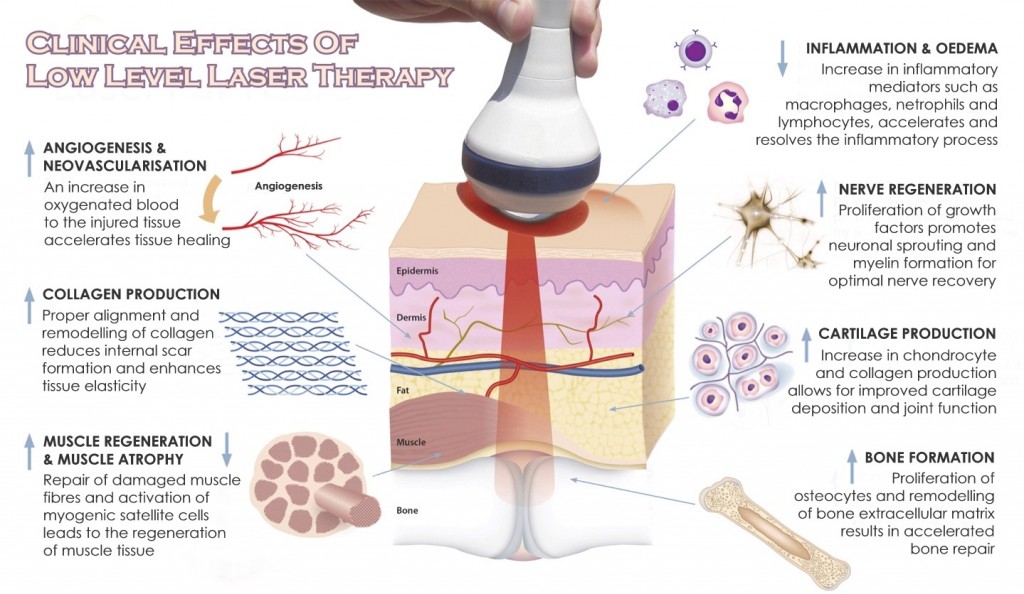 What Can Low Level Laser Therapy Treat?
Visit our SKIN & SCARS page or our PAIN & REHABILITATION page to find out how Low Level Laser Therapy can be of benefit in the treatment of the following conditions: