Microdermabrasion is a technique used for removing the damaged, upper layers (stratum corneum) of the skin in order to reveal the more supple, radiant skin beneath, giving you an immediate improvement in your skin's appearance. The stratum corneum sheds naturally when we are very young, but as we age this process slows, allowing this layer to accumulate on the surface and to obscure the healthy cells below. Developed in Italy, Microdermabrasion is a highly effective, clinically proven technique for treating congestion, acne and sluggish skin. When combined in treatment with Laser/IPL and aesthetic treatment products, greater results can be achieved in treating various skin conditions.
The controlled abrasion and suction of Microdermabrasion also prepares the skin for application of exfoliants, including Lactic and Vitamin A solutions, in order to reveal the younger, smoother, more evenly textured skin beneath as well as to promote new cell growth. This method of skin rejuvenation on the face and body improves the overall look, feel, texture and colour of the skin; it can reduce pigmentation, large pores and soften acne scarring.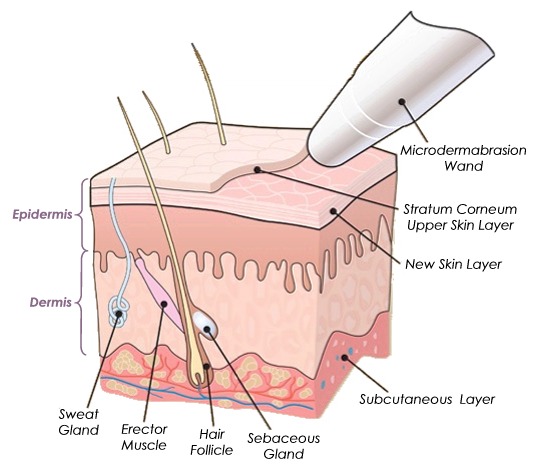 | | |
| --- | --- |
| Microdermabrasion | $125.00 |
| Microdermabrasion - with Sonophoresis Infusion | $145.00 |
Normal activities may usually be resumed immediately after treatment, though there may be some flaking for 5 to 7 days. Softer, smoother and clearer skin is usually noticeable after the first treatment. Optimum results may require a series of 4 to 6 sessions over time depending on the condition being treated and quality of the skin.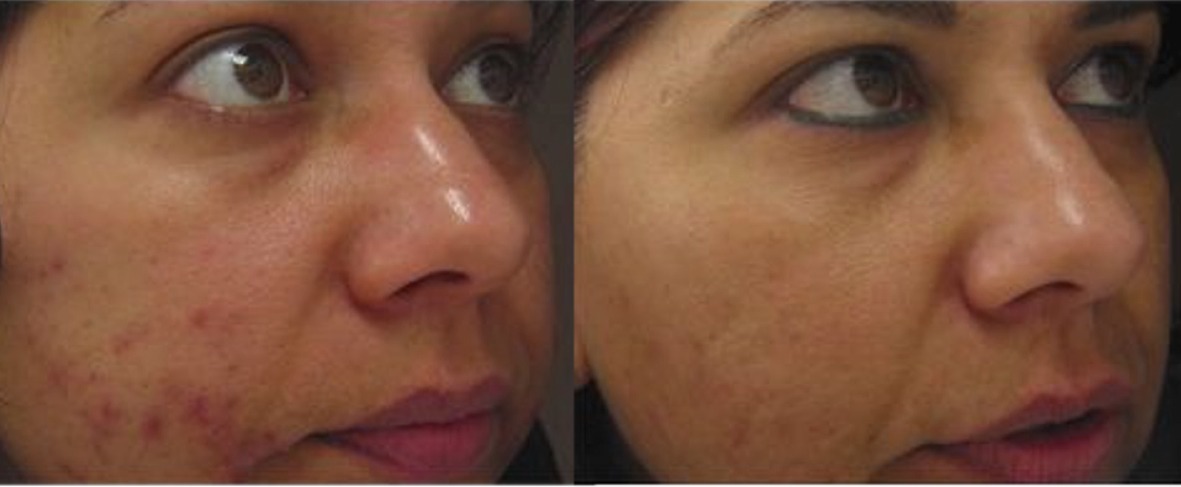 AFTER 6 MICRODERMABRASION TREATMENTS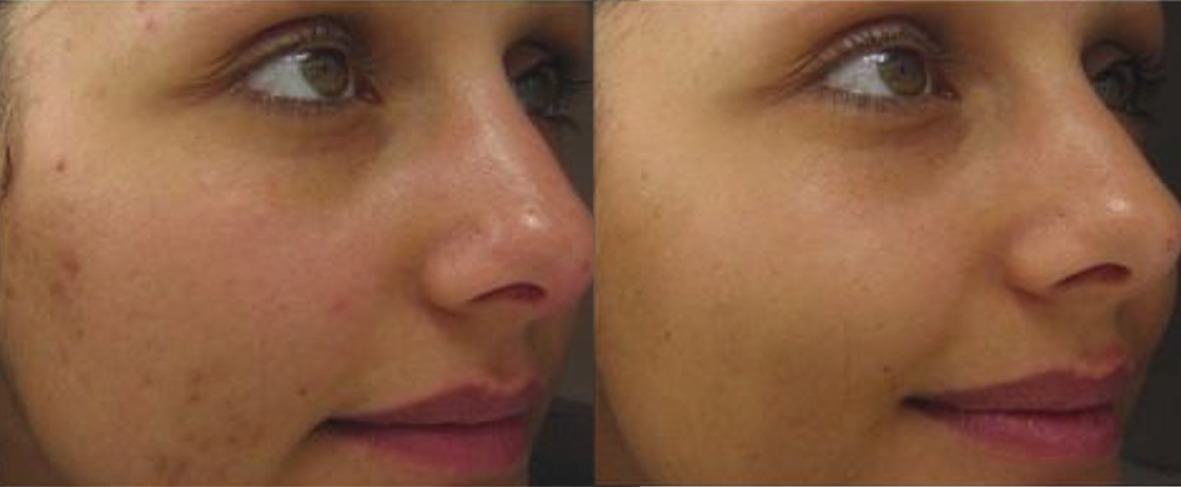 AFTER 6 MICRODERMABRASION TREATMENTS
Frequently Asked Questions
WHAT CONDITIONS CAN BENEFIT FROM MICRODERMABRASION SKIN RESURFACING?
*  Sun damaged skin – face, neck and shoulders
*  Acne
*  Minor to moderate early ageing fine lines
*  Blackheads and whiteheads
*  Hyperpigmentation
*  Oily skin
*  Dull and sallow skin
HOW MUCH DISCOMFORT WILL I EXPERIENCE?
Microdermabrasion treatments are intended to be gentle and are usually well tolerated. The degree of effectiveness and comfort is controlled by a widely adjustable vacuum in conjunction with varying the coarseness of the wands. Application of exfoliant solutions may cause some tingling or temporary stinging.
HOW WILL I LOOK AFTER THE TREATMENT?
Your skin may look slightly flushed immediately after the treatment but should return to normal in 10 to 30 minutes. There may be some redness and/or flaking for 5 to 7 days, though this will not normally require time away from normal activities. Your skin should look and feel smoother and more youthful even after the first treatment and will continue to improve with additional treatments.
ARE THERE ANY SIDE EFFECTS?
Though Microdermabrasion is specifically intended to be gentle and discrete, the possibility of side effects occurring whenever the skin is treated cannot be entirely eliminated. Any treatment to the skin can result in redness, swelling, crusting that may be red or brown in colour or flaking of the treated areas. 1 to 2 weeks may be required for healing.